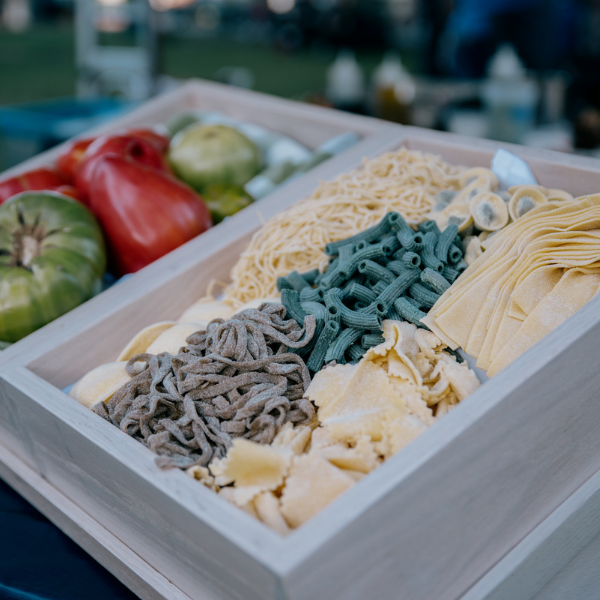 Bio
Daisies is a vegetable-driven and pasta-focused restaurant located along Milwaukee Avenue's flourishing corridor. Chef and owner, Joe Frillman, takes a local, seasonal, and sustainable approach to Daisies' menu, on which house-made pasta is the shining star.
Among the focus of his "root-to-fruit" approach, he's minimizing waste and maximizing flavor. Joe tailors the specific produce needs of the restaurant's menu, in part, by collaborating with his brother, Tim, who owns and operates Frillman Farms. The close partnership cultivates an unprecedented farm-to-table dining experience with an ever-evolving menu, featuring regional produce and sustainable, humanely raised farm proteins. He also works in tandem with Chicago's community of long-time farmers, ranchers, gardeners, and artisan producers.
These rich relationships allow Daisies to support the local purveyor landscape and bring fresh, sustainable ingredients into the kitchen. This past year, Joe launched Daisies Market, offering unique imports and fresh local ingredients used in the restaurant's own kitchen, and Sunday Market, a vendor-format weekly occurrence that highlights nearby makers.
---