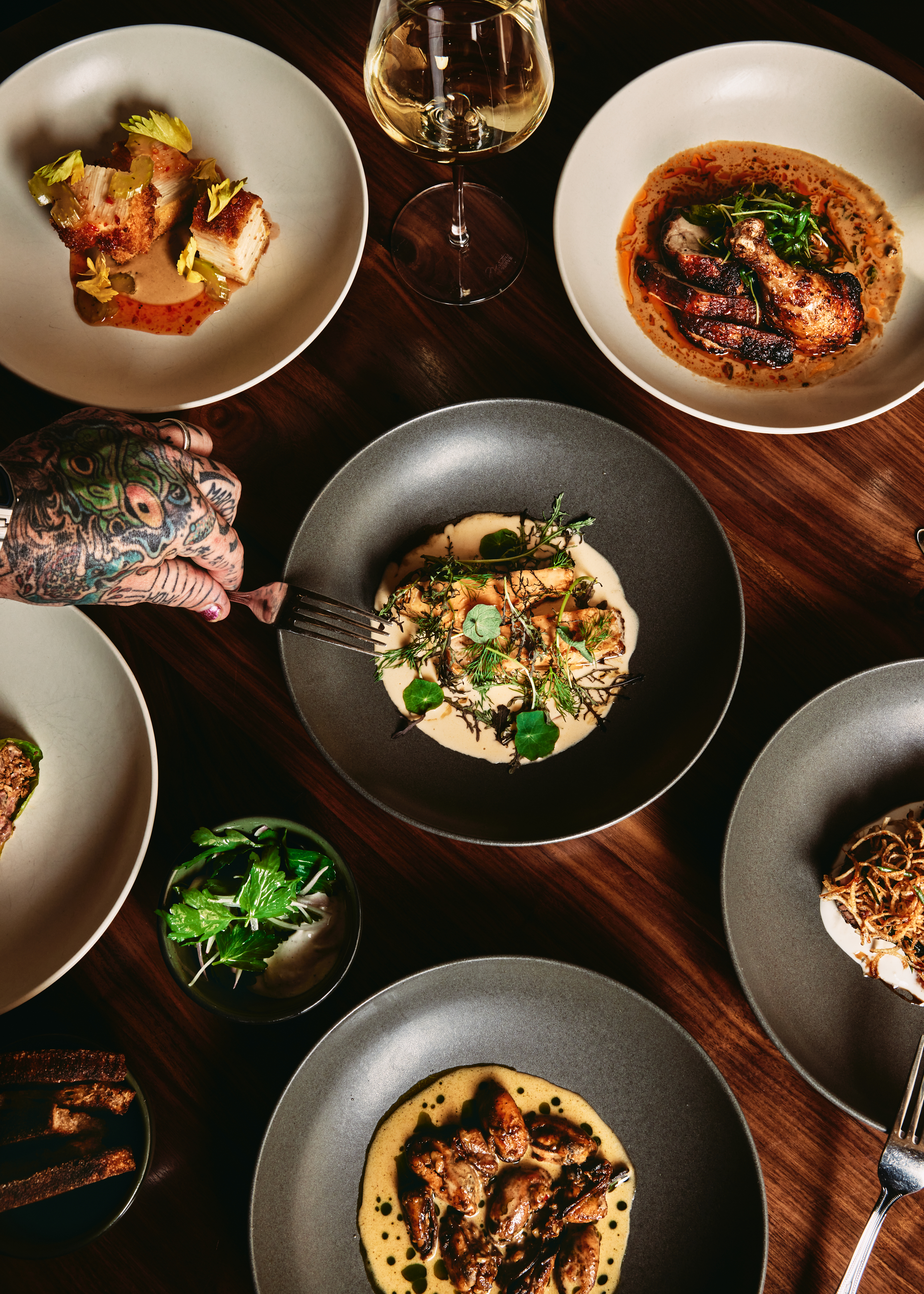 Bio
Geoff Thompson grew up in Northern California, in Napa Valley, with an immense appreciation for produce and cooking. He attended culinary school at the Culinary Institute of America at Hyde Park, NY, where he honed his skills and developed an even greater appreciation for the craft. After graduating in 2015, he moved directly to Chicago to work at the acclaimed Blackbird restaurant, working his way up through the ranks at Blackbird, finishing his time there as Executive Sous Chef. Throughout his journey, he collaborated closely with Ryan Pfeiffer on an evolving menu, playing a vital role in achieving numerous Michelin stars. Geoff and his team launched our new Wood Fired Tasting & Tavern menus this past spring, creating inventive dishes that are continuously evolving. He now holds the position of Executive Chef at Dusek's Tavern, Punch House & Tack Room.

Indulge in Geoff's creations on our Wood Fired Tasting & Tavern Menus!
Dining at Dusek's is a culinary journey that offers two distinct experiences crafted by the talented Executive Chef Geoff Thompson and team. Dusek's Tavern Menu takes inspiration from the food and drinks you would expect from a good tavern. Dig into a craveable Tavern Smash Burger, share some glistening Oysters, indulge in Dusek's favorite Cast-Iron Mussels. All paired perfectly with classic cocktails, curated liquor beverages, cold beer and natural wine.

For a more curated, seasonal experience, we invite you to enjoy our ever-changing prix- fixe, From The Wood Fired Oven. We make it easy for you by selecting a thoughtful menu of four courses. Take the time to savor your meal, sip your wine, and enjoy the company you're with as you choose your favorites from each course for a meal that suits your taste.

Come on in, we saved you a seat.
---