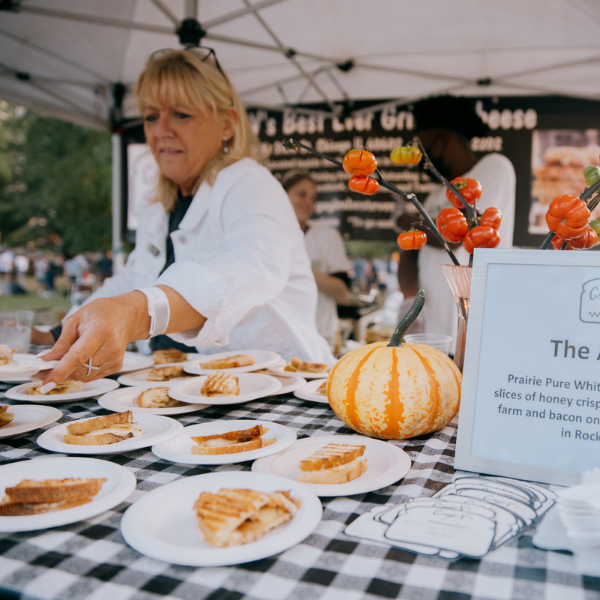 Bio
Gayle V's started at Green City Market in 2012. Gayle started selling Prairie Pure Cheese in 2010 and after 2 years thought "I have the best cheese, Bennison's Bakery is next to me with great bread and Nordic Creamery has fresh butter. Maybe I should make a grilled cheese - and so it began.
It started with just a "Classic" grilled cheese using Prairie Pure Cheese Butterkase cheese. It was a hit! Working with chefs that she delivered cheese to and using one of their ingredients they made in house using locally sourced ingredients Gayle started adding them to her grilled cheese. Several of her grilled cheese are named after the restaurant who made a topping; ie: Southport Grocery & Cafe, Duke's Alehouse, The Abreo. Other names are from vendors supplying an ingredient ie; The River Valley & The Jake.
After just doing the markets, then festivals and other events she was given the opportunity to move into a space in Block 37 at 108 N. State Street. After 5 years in her small space (2 tables and 4 chairs) she moved into her new space by the redline in the pedway with seating for 45 and live music every Thursday and Friday from 11-2pm. The market helped me get to a point where I am busy with the restaurant, 3 markets a week and catering while supporting over 24 local businesses. Grilled cheese with a purpose!
---