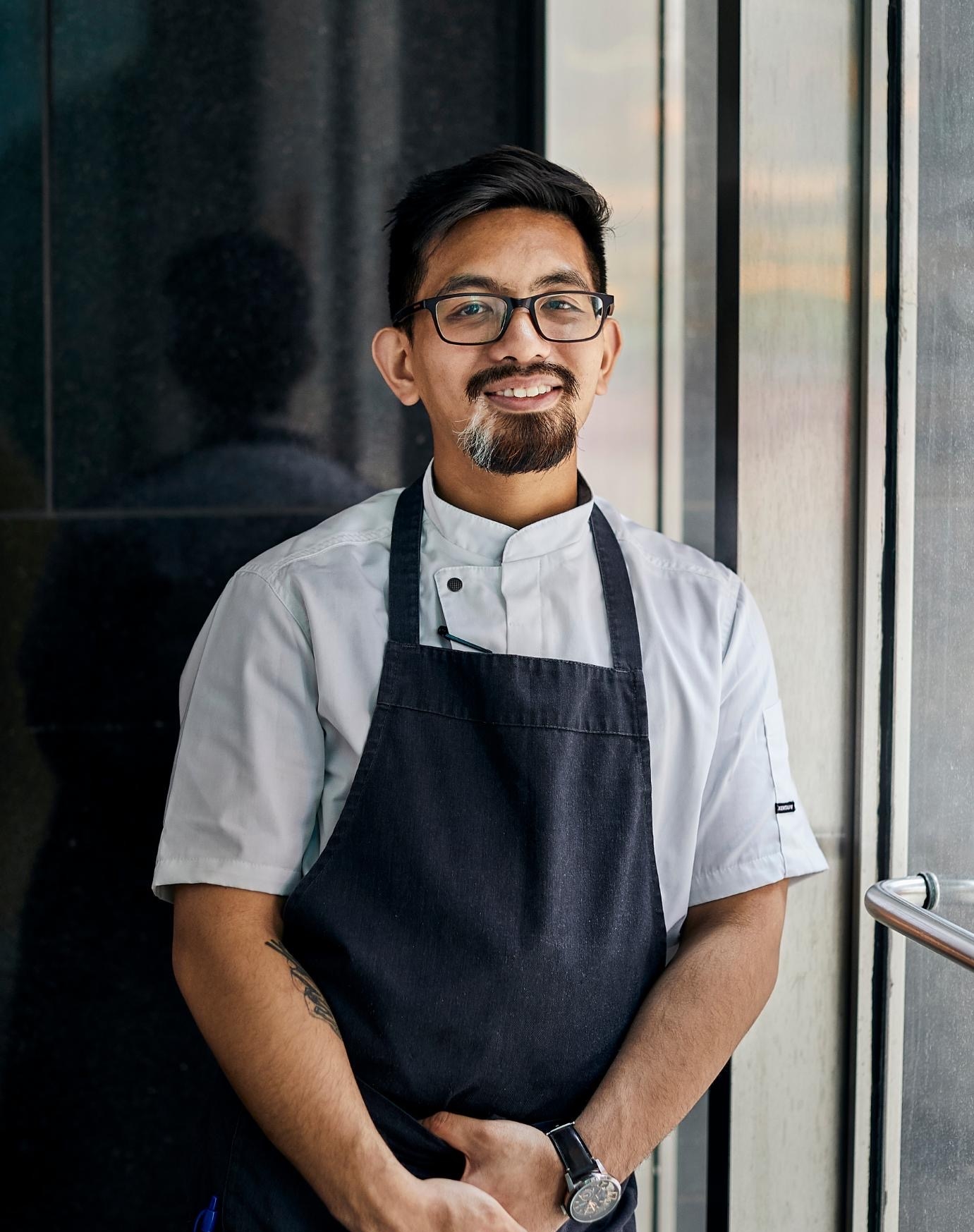 Contact Info
Verlord Laguatan, Executive Chef
1112 N State Street
Chicago, IL 60610

Bio
With over 10 years of experience in the culinary world, Verlord Laguatan has
established himself as a leader within the industry.
Laguatan began his culinary journey at a young age, influenced by his upbringing in the Philippines. It is during his childhood that he developed the love for fresh, local, and seasonal ingredients.
He perfected his craft over the years by working at some of the finest restaurants in the city. His career began at The Pump Room by Jean Georges in the PUBLIC Hotel where he was a Sous Chef. Soon after, he joined the team at Sepia, a Michelin starred restaurant in the West Loop, helping the establishment retain its 10th Michelin star. While at Sepia, Chef Laguatan launched the innovative pop-up, Wazwan, offering a fine dining South Asian concept boasting a 100% Halal menu — the concept has since grown into a brick-and-mortar restaurant in West Town.
After several years within the Viceroy brand, Laguatan is now Executive Chef at the Viceroy Chicago where he continues to push culinary boundaries, crafting ever-evolving menus that showcase his artistic vision and passion for culinary excellence. Chef Laguatan manages the kitchens of the hotel, as well as Devereaux & Somerset.
When dining at Somerset, one should expect a vibrant neighborhood dining experience where the focus is on local ingredients sourced from Midwest farms as well as fresh herbs and berries from the restaurant's secret rooftop garden.
In this garden, Chef Laguatan grows strawberries alongside herbs such as shiso, sorrel, and mint. A newly installed beehive houses over 15,000 bees that will soon deliver the freshest of honey that Laguatan will incorporate into his dishes.
In addition to leading his culinary team, Chef Laguatan has generously shared his
expertise with high school students through the ProStart Culinary program by
welcoming them into his kitchens. His mentorship and guidance have nurtured a new
generation of culinary talent, shaping the future of the industry.
---