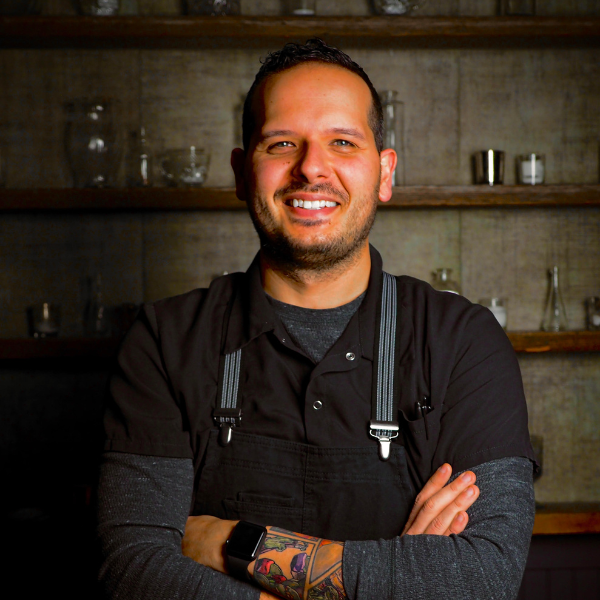 Bio
Coated in flour for as long as he can remember, The Fifty/50 Restaurant Group's Culinary Director & Executive Pastry Chef, Chris Teixeira, infuses simplicity with intricacy in his delicious pastry and artisan bread programs across The Fifty/50 Restaurant Group. Creating innovative desserts made with classic flavors, Teixeira excels at designing items complementing each venue's tone and atmosphere.
The son of Portuguese immigrants, Teixeira's first memories of baking were of his mother, who worked in the same bakery for 25 years and sparked his interest in pastry creation. Named one of five & "Under-the-radar pastry chefs whose names you ought to know" by Chicago Tribune's Phil Vettel in 2013 and included on Zagat's "30 under 30" list in 2014.
A James Beard Award semifinalist in the "Rising Star Chef of the Year" category for his work at Homestead On The Roof in 2015, Teixeira believes in keeping it simple and local, letting nature tell him what ingredient is best. Focusing on simple variations without muddling dishes with excess ingredients, Teixeira presents menu items in a new and exciting way, using technology only to enhance natural flavors.
Chris has been active with the Edward Lee Foundation, World Central Kitchens, and other Chicago foundations while also serving in an advisory role with the French Pastry Institute and SkillsUSA Championships.
---