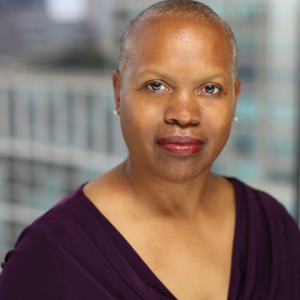 Ava George Stewart
Criminal Defense Attorney and Owner, The Law Office of Ava George Stewart, P.C.
Bio
Ava George Stewart is a criminal defense attorney and owner of The Law Office of Ava George Stewart, P.C. in Chicago, Illinois. She has been a fan of the Green City Market for almost twenty years.
Born in South Carolina, she has lived most of her life in the Land of Lincoln. She became a Northwestern Wildcat at age 17. By the time she received her B.A. she knew she wanted to permanently live in Illinois. Ava also holds a Masters of Science from Northwestern University, and a J.D. from the University of Illinois, College of Law.
Prior to becoming an attorney, she gained over ten years of management experience as Executive Director at several not-for-profit organizations, with a focus on homeless and disenfranchised women and children throughout Chicagoland. In addition to managing her law firm, Ava also teaches Appellate Advocacy at The UIC John Marshall Law School.
Ava has been an active member of the Illinois State Bar Association (ISBA) since 2003, and has served on the Assembly. She has served on the ISBA Board of Governors and the Illinois Bar Foundation's Board of Directors since 2016. She was elected Secretary of the Board of Governors in 2020. Ava served as Chair of two substantive section councils including the Traffic Laws and Courts Section Council from 2011-2012 and the Criminal Justice Section Council from 2015-2016.
Outside of ISBA leadership, Ava serves as a Board member for The Illinois Institute for Continuing Legal Education (2016-present) and Women Everywhere, (2012-present). Previously, she served the Black Women Lawyers' Association (BWLA) as a Board Member-At-Large (2016-2018). She previously served as co-chair of the Women's Bar Association of Illinois' Criminal Litigation Committee and its Hooten Committee. She is a founding member, and a lifetime member, of the Women's Criminal Defense Bar Association, a past Board member of Minority Legal Education Resources (MLER), a member of the Chicago Lincoln Inn of Court, the Chicago Bar Association, the Cook County Bar Association, the DuPage County Bar Association, and a sustaining member of the Women's Bar Association of Illinois.
Ava enjoys spending time with her husband of eighteen years, Alistair George Stewart and their dog. You can often find them exploring the outdoors, fly fishing, and baking bread. In her spare time, Ava is a Master Gardener and enjoys canning-preserving homegrown fruit and pickled vegetables, usually sourced from Green City Market partners.