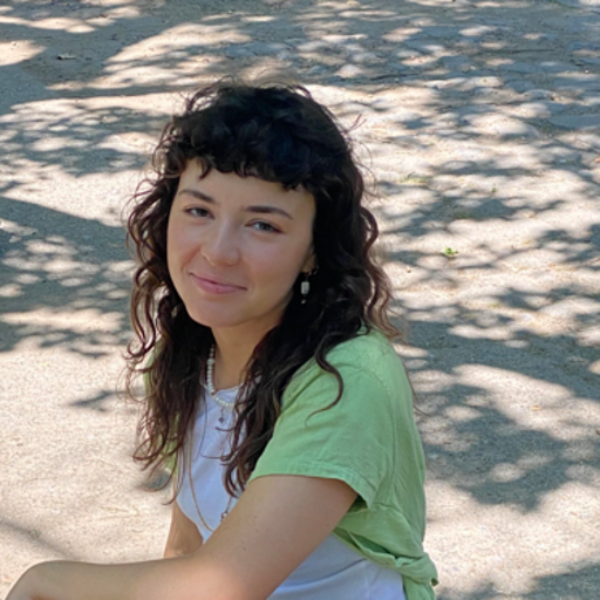 Gracie Novacek (They/She)
Programs Manager, Food Access
Bio
Grace joined Green City Market as Programs Manager in March 2022. After graduating from University of Washington with a Biology degree in 2018 and completing the Bonderman Fellowship abroad in 2019, she moved to Chicago with hopes to connect her wide range of interests and experiences.
Prior to joining GCM's team, Grace worked as an illustrator, writer, and editor for a variety of literary magazines, and as a Flavor and (Re)Imagination Summit Leader for Chicago Food Policy Action Council's 2022 Food Justice Summit. She has over 6 years of nonprofit programming experience in food cooperatives, prison abolition, and visual and literary arts. As a child, her frequent visits to her uncle's farm in Central Illinois were formative in her growing curiosity about ecology and her connection with her food. Grace is committed to creating equitable access to local, sustainably grown food and supporting community-driven efforts to attain food sovereignty.
In her free time, Grace finds joy in growing food and making communal meals with her friends, writing poems, making cute little items out of clay or yarn, and riding her bike with the perfect album on repeat.