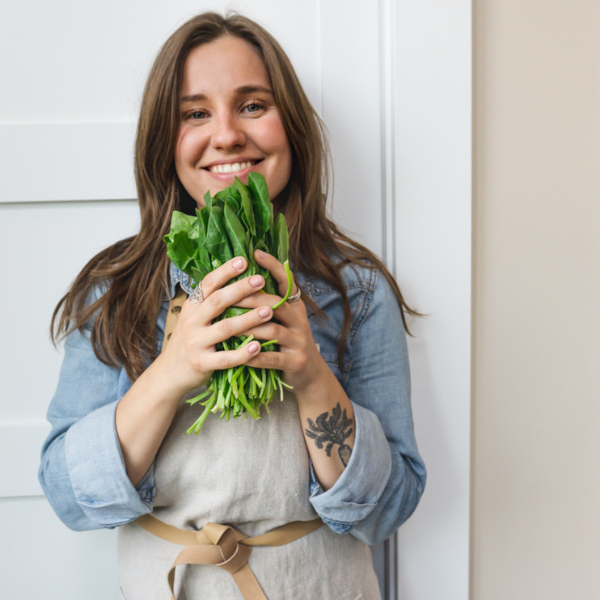 Katie Schwartz (She/Her)
Operations Assistant
Bio
Katie Schwartz is a private chef, educator, gardener, and community organizer. She is deeply passionate about creating a healthy community through shared resources, accessible services, education, and sustainability.
Originally from Minnesota, she came to Chicago for college and earned a degree in Environmental Science and Biology at DePaul University. Soon after graduating, Katie interned for the rooftop garden program at Gary Comer Youth Center, which began the path of her lifelong work focusing on urban agriculture, food accessibility, and community development.
Since then Katie has worked for a number of nonprofit organizations and educational programs including Greencorps Youth Program, Purple Asparagus, and Avondale Mutual Aid Association. As a lover of vegetables, Katie now spends her time cooking nutritional and seasonal meals as a local private chef. When she isn't experimenting in the kitchen or working for Green City Market, she enjoys working in her beloved garden, reading, and biking around the city.