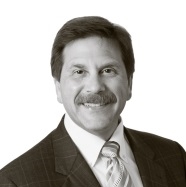 Mitch Weinstein
Intellectual Property Partner, Levenfeld Pearlstein LLC
Bio
Despite living in the suburbs when they discovered the Green City Market, Mitch and his wife, Linda, would travel to shop at GCM frequently. When they made the move to the city, they both dedicated themselves to being involved with GCM immediately.
Motivated by his love of food and his belief in sustainable agriculture and making healthy foods available to all, regardless of position in life, and economic circumstances, Mitch joined the Board Development Committee and, shortly after, the Board of Directors. He continues to work to support those who give their time and energy to raising food in a healthy, socially positive, and sustainable manner. Linda started volunteering as soon the bags were unpacked and remains a loyal volunteer year-round. Mitch values the people, from volunteers, board members, farmer and vendors of Green City Market: "I feel like a part of a true community."
Mitch has worked in Intellectual Property law for over twenty years after transitioning from a career as an engineer. When Mitch and Linda are not at the market, they like to travel, especially to visit their two sons who live out of town.