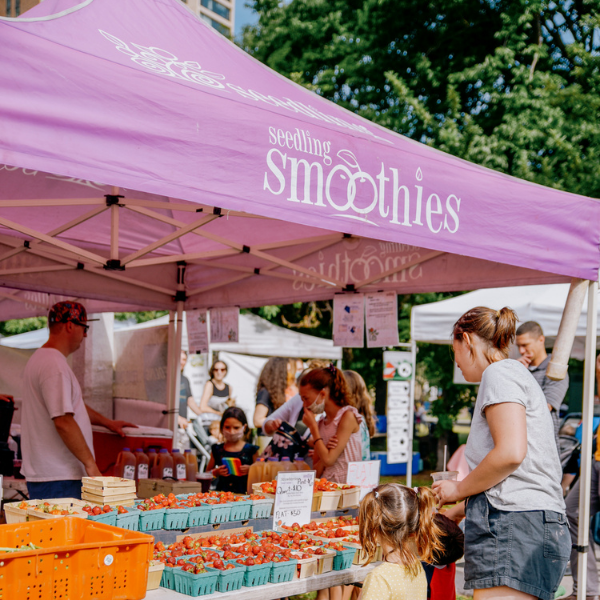 Contact Info
Peter Klein
6717 11th Ave
South Haven, MI 49090
269 227-3958
Bio
Seedling is an environmentally certified, Natural Resources Conservation Service grant award-winning, biodiverse fruit orchard in South Haven, Michigan, dedicated to growing fruit that is perfectly ripe and delicious.
If you stop by the Seedling booth at Green City Market, you won't just find classic Midwestern fruits such as apples, peaches, pears, and cherries; Seedling also grows unique smaller fruits such as gooseberries, currants, cucamelons, figs, quince and even medlar! (Google that one!) They are constantly seeking new and exciting varieties to try.
On the farm, Seedling works hard to preserve the land and practice regenerative agriculture, avoiding tillage, while planting cover crops, keeping fallow fields to retain animal habitats, using buffer strips to prevent erosion, and implementing drip irrigation for water retention.
Seedling also produces the only farmstead apple cider in the market. All cider is produced on the property in a solar-powered cider mill, pressing only farm grown apples for a classic apple blend and 100% honey crisp apple cider.
WHOLESALING
Please email, text, or call to place a wholesale order.
---
Specialties
fruits, cider, smoothies
---
Participating Markets
Lincoln Park
---
Certifications
Michigan Agriculture Environmental Assurance Program
---
Nutrition Assistance Programs
SFMNP
SNAP
WIC
---